Bio
Jenn Johns is a powerhouse, vocalist, songwriter, producer, activist, and entrepreneur who creates sounds, experiences, and products that are sure to stir your soul, inspire your mind and move your body.  
Ms. Johns has taken her brand of "afro-diasporic world music" all over the globe, rocking stages from Denver to Dusseldorf, Los Angeles to London, Kuala Lumpur to Kampala.  Jennifer has shared line ups with some of the best in the business including the likes of Ms. Lauryn Hill, The Black Eyed Peas, Mos Def, Capelton, Ziggy Marley, Gil Scott Heron, Wyclef, Les Nubian, De La Soul, and Common to name just a few.  
Jennifer's journey as a recording artist began in 2004 with the underground success of her first album, HeavyElectroMagneticSoularPoeticJungleHop.   Songs like the title track "Heavy" with its accompanying artfully futuristic video, broke through the national and international underground soul and hip hop scene making Jennifer a notable force in her field.    
In 2008, Jennifer shifted her attention from the entertainment industry to leveraging her art for social movements. Immediately she began to find herself sharing stages with thought leaders like Reverend Dr. Michael Beckwith, Van Jones, Phaedra Ellis-Lampkins,  Malkiya Cyril, Dr. Shawn Ginwright, and more. Her brand of soul-inspiring sounds has landed her gigs at The Kennedy Center, The Apollo, and on stage for both NFL World Bowl and The NFL Hall of Fame.  
Over the last 8 years, Jennifer has also become a Green For All Fellow, a BoldFood Fellow,  Artist in Residence at Food First, the First Artist in Residence at Langston Hughes Center for Performing Arts Institute, and a Montalvo Performing Arts Guest Fellow.    
In February of 2016, Jennifer began a journey called The F.U.N. Manifesto to ask people about their ideas of freedom. What was meant to be a three-week trip became a 10-month odyssey that ultimately produced Jennifer's first official release in nearly 10 years, AZANIA.  
While in most circles Jennifer is best known as a musician and activist, in the last 5 years since returning from Soth Africa, Jenn has explored more creative ways of being through performance installations and visual arts.  In the summer of 2018, Jennifer presented Liv: A Ritual for Humanity at Montalvo's Art on The Grounds where she simulated a citizen's and ancestor's arrest of a police officer.  In the fall of 2019, she wrote poetry, story, and songs for reD:zONE a ritual and choreopoem.   A stage performance on transmuting sexual trauma into the awareness of one's own divine power and joy. Produced by Kendra Barnes of  K-Star Productions at Oakland's historic Malonga Casquelourd Center.  In the winter of 2020 Jenn presented Good Medicine at Zoo Labs, a series of images or "super -doodles", as Jenn likes to call them, accompanied by 3 songs produced by Kev Choice and vocals by Jenn. In the fall of 2020, Jenn collaborated again with Kendra Barnes and K Star Productions for a video installation featuring Movement by KKDE and music/story by Jenn under the working title Resilience in Joy. 
In the months to come, you will see more of Jenn's work through The F.U.N. Manifesto portal a place for Jenn's supporters to get to know one another. "After returning to cities year after year for shows, I began to realize that right in front of me was a little bit of everything a community needs to thrive-  from bankers to teachers to developers to arts to students and though they lived in the same communities they didn't know one another.  Music has the unique ability to bring diverse and sometimes divergent groups together in a way that when used well can change the world". Says Johns.  Inspired by the ideals of groups like the Grateful Dead and Bob Marley, Jenn is building an online marketplace of art, ideas, and resources. Request to join the F.U.N.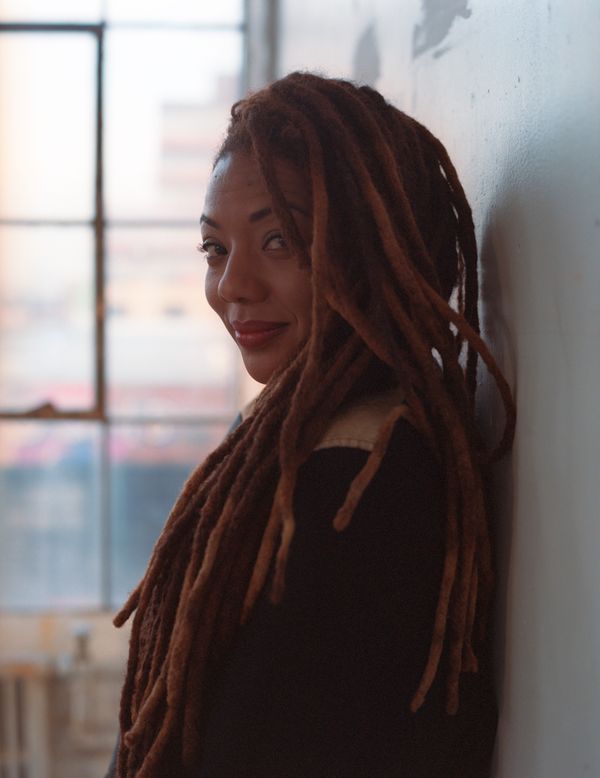 TESTIMONIALS: 
"It is not everyday that the artist achieves the ability to stir the heart and mind though sound and vibration. My heart has not yet stopped stirring since I have heard Jennifer Johns" 
~ KRS-1  
From deep within her spirit, Jennifer Johns radiates the energy of her ancestors through her voice.  To be enfolded in her passionate singing is to be in the presence of a transformational, healing agent. 
~Rev. Dr. Michael Beckwith 
"No matter where you are in the room, when Jennifer starts to sing, you are physically and spiritually beckoned to bear witness and are thankful for the calling."  
~ Sterling James, KBLX 
"Jennifer Johns voice calms me, eases me when I am in pain and inspires me when I need strength."
~Set Shakur 
"Jennifer Johns has a unique ability to combine purpose and passion in her music. From the studio to the stage she challenges her audience to elevate their conscious while simultaneously giving them energy in the music to make them move. SHE ROCKS!"  
~Kev Choice 
Jennifer Johns is a new breed of artists who is boldly following in the steps of past greats like Sonia Sanchez, Harry Belafonte and Nina Simone in the sense that she is damn good at her craft and sets a standard that's hard for many to beat, but at the same time has an uncompromising, dogged commitment to using her talents to uplift the people. 
~ Davey D